House Painting Portland – Learning Which Colors To Choose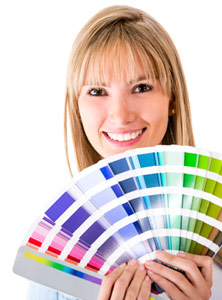 In accomplishing your Portland house painting task, to choose the right colors can be really tedious and daunting all at the same time. The exterior paint of your house would generally depend on the colors of the immediate environment that surrounds it. But of course, you can still choose the colors that you personally prefer for as long as they are elegant and appropriate.
Nevertheless, the only secret in house painting if you are really unsure of what colors to choose, you can always settle for the classic white. This is considered as the universal color to be used for house painting. For the interior paint colors, the choice of hues would go different as well.
A lot really get stressed when choosing for the right interior paint colors. To make the task less troubling, you can pick a certain household item like a pillow, a bed cover, a window curtain and others. Look carefully at its color and think for yourself if you want your room to have the same color of some of these. You can also just choose a darker or a lighter shade of the color of these items.
There are lots of websites that you can visit who you can run to for some assistance. Most of these companies who offer house painting services render a virtual fan deck of colors to give you a more clear idea of your final color choice. Once you are settled with a particular color, it is recommended that you directly to the store and see an actual color sample card.
These sample cards measure to about 12 inches. You can put it close to your wall and compare it with the rest of the items to make a greater sense of the color. For exterior paints, you should always consider purchasing the top of the line paint. Remember that your rooms won't be exposed to external factors that might easily cause damage to the paint.
Satin can be a best choice if you are after durability. With regards to exterior paint, you should make sure that you get what you paid for. If you are still unsure and you feel that you are running out of time, you can seek the guidance of expert paint retailers and the actual house painters. With their experience in the field, you can be sure that they can give you house painting advices that are truly reliable.